Albert B. Allen Insurance Agency
96 Years Of Service To The Franklin County Area
******YOU MUST CALL US UPON YOUR ARRIVAL TO OUR PARKING AREA******
With the Coronavirus pandemic, the CDC recommends social distancing to help reduce the spread of the illness. For the health and safety of you, our customers, and our staff, we request that you call in advance if you need to see a representative at our office before arriving so we may adhere to safety standards for spacing and capacity mandated by the Commonwealth of Massachusetts.
YOU MUST BE WEARING A MASK UPON ENTERING THE BUILDING AND IT MUST STAY ON FOR YOUR ENTIRE VISIT.
Many transactions can be completed by calling our office or email (see below) and by using this website, clicking on the claim and payment links above.
Phone (413) 773-5275
Fax (413) 773-3231
Email info@albertallen.com
Thank you for your continued business and understanding during this unprecedented time. Please call us with any questions or concerns.
The Albert B. Allen Insurance Agency, located in Greenfield, MA, has been serving Franklin County since 1925. We are committed to being the premier independent insurance agency in the area. Our goal is to provide customers with the best insurance value and service available, while adhering to the highest ethical standards and credibility with our customers, companies and the general public.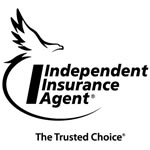 We are an independent agency. We strive to find the best protection, price and VALUE for our customers from several companies, enabling us to match a variety of discounts and billing plans to them. A captive agent, who represents only one company, is not able to do this.
Some people think it does not matter where they buy their insurance, but this assumption could be costing them valuable money, service and protection.
THERE IS A DIFFERENCE!