Albert B. Allen Insurance
HOURS OF OPERATION
MONDAY-THURSDAY 8:30 AM - 4:30 PM
FRIDAY 8:30 AM - 3:00 PM
SERVING FRANKLIN COUNTY AND THE SURROUNDING AREA SINCE 1925
AGENCY STAFF
Brock Hines CIC, CISR, President, Notary Public
Jeanne Deneault CISR, Office Manager
Donna Childs, Accounting
Laurie Hines, Customer Service Representative
Why Choose An Independent Agent?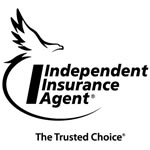 There is a perception that the "television insurance companies" are always cheaper than the products we offer. The fact is, in most cases, our premiums are the same or less than their policies with often times better coverage. And, you have an agent you can visit or call directly to help you navigate through sometimes hard to understand processes. Many people do not realize there are four different sources for insurance.
Captive Agents, who can sell you insurance of only one company.

Telephone Representatives, who can offer you insurance of one company, and only on the telephone.

Internet Sites where you can fill out an online application and get an insurance quote without any help or direction from a qualified professional.

Independent Insurance Agents, who represent many insurance companies and do research with these firms to find you the best combination of price, coverage and service.
Your Independent Insurance Agent:
Is a licensed professional with strong customer and community ties.
Gives you excellent service and competitive prices because your agent can access the insurance coverage from more than one company.
Unlike other agents, is not commited to any one company; thus, you don't need to change agencies as your insurance and service needs change.
Assists you when you have a claim.
Is your consultant working with you as you determine your needs.
Offers you a choice of insurance plans and programs.
Is a value hunter who looks after your pocketbook in finding the best combination of price, coverage and service.
Offers one-stop shopping for a full range of products-home, renters, auto, business and group health.
Can periodically review your coverage to keep up with your changing insurance needs.